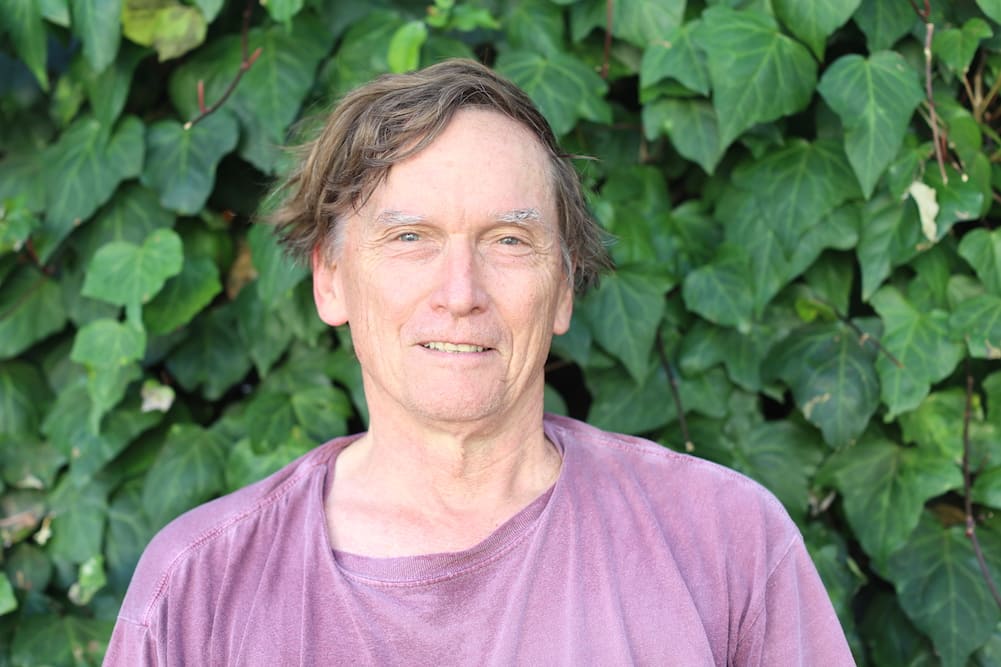 I have been training with Next Level Fitness for a week now and already I am seeing major results. Next Level specializes in small group training sessions and one-on-one training. Each session consists of 2-5 people which offers a lot of one-on-one attention. Abu, the trainer offers a new and challenging 60 minute workout daily- every day is a surprise.
The training environment is supportive yet tough- I always leave out of breath and drenched in sweat. I have a gym membership but prefer to come here for the guided training, challenge, and extra push I don't seem to give myself.
Abu is a knowledgeable, caring, and challenging trainer. I wish I would have started here sooner- I would have got my results faster. I lost 5lbs in 6 group training sessions. Imagine what a month will do?
I really loved my experience at NLPF. I purchased a trial online for small group personal training classes. I found Abu, the business owner and one of the trainers, extremely supportive and engaging.
When short on time the hour long classes was a fantastic kick-my-ass workout packed into 60 minutes. There was 2 to 4 other people in the classes I attended which made it social but also didn't take away from enough one on one instruction.
All of the classes were slightly different to keep it fresh. Unfortunately the class times (6am - way too early) and 6pm (I always work until 6, usually later) didn't work with my schedule. If they offer 7pm class times I will definitely be a regular.
Have been working with Abu 1on1 as an executive fitness trainer for 6 months now and he is the best by far - so much more knowledgeable than regular gym instructors. My workouts are intense and targeted to my needs. I like that Abu is efficient in his training to get maximum results. He takes measurements, sets goals and uses a stop watch. You literally see your body and times changing in front of your eyes.
I would say I'm basically lazy but love working out here because I'm seeing the results, with varied workouts, focused effort and a supportive, encouraging coach. I would concur with all the other 5 star reviews. If you want a high quality trainer, this is the best money you will ever spend.
I needed to increase my bone density as I was starting to get osteoporosis . By working out with Dr. Abu I reversed my bone loss completely. Not only that but my blood pressure lowered too. I'm in the best shape of my life and I feel great. Abu really knows how to give your whole body a complete work out that gives me great energy to get me through my day. No 2 work outs are the same so there is no boredom either. Abu's humor and great taste in music make the hour fly by.
I love Next Level Fitness gym. The owner/trainer Dr. Abu Pigott, will tailor your workout so that it fits YOU! He conducts either one-on-one training sessions or small group workouts called Keep Fit Together. These small group workouts (anywhere from 2-4 people) are a great way to get super good exercise but have people to do it with. These group classes are conducted in "circuits" which are changed EVERY class so you don't get bored. He integrates weights, cardio, resistance bands, jump ropes, and machines so you get a full body workout. He is a chiropractor who has studied exercise & body mechanics so he knows just how far to push you and still avoid injuries. If you feel you need more personal attention, you can sign up for one-on-one training either on a regular basis or occasionally. He is very flexible and wants you to enjoy exercise and make it a regular part of your life. He has also studied nutrition and hosts a regular blog on health and nutrition. He is serious about his business but is very personable and, frankly, can be down-right funny. Stop on by! You will be welcomed by Abu and by the super friendly people who work out there.
I've been working out with Abu for about 7 years now, and he has really changed my life. I am physically stronger than I have ever been before, and I actually ENJOY exercising! He is knowledgeable and caring, and very flexible about scheduling. He knows how to encourage you to push yourself so you can really get results from your training. Each session is different, so I don't get bored. And I really enjoy his company and conversation, which counts for a lot!
I do a one-on-one session with him once a week, but I've also been to the small group classes occasionally, and those are very enjoyable and are a great opportunity for those who want a good workout, with personal attention from a knowledgeable trainer, but can't afford individual sessions.
Great all around work out experience. Abu and Aurora are great and really push you to push yourself. I like the Saturday schedule and need to put the evening class back into my schedule.
I have been working out with Dr. Abu for over 10 years now. He has coached me through 2 pregnancies and helped me lose the post-baby fat. I never thought of myself as 'athletic', but consistent hard work has made me stronger in my 40s than I have ever been in my life. I love his professional-but-friendly approach, his sense of humor and his good taste in music that takes much of the 'work' out of exercise and truly makes it fun. The Keep Fit Together classes have fun, supportive people working out together and helps me get motivated to get up early and start my day right. I also appreciate that Dr. Pigott is a chiropractor as well as a personal trainer, so he can help people strengthen to heal, and modify exercises for individuals with specific health challenges. He can help you develop meal plans as well as exercise routines for all-around health. A great place for New Year's resolutions to come to fruition.
Abu has an amazing quality of being able to read your capability and get you smoothly to that point and then stretch you a bit, stretch for improvement, stretch you so you feel better about your fitness. Almost as important, he has a very good sense of humor, and as he's stretching you to the 'next level' he's very good at engaging in a little bit of banter back and forth.
Can not recommend him highly enough to anyone wanting to get in shape or in better shape.
I have been training with Dr. Pigott at NEXT LEVEL Fitness for 16 years. His classes and training sessions have been absolutely transformative!
This is a great total health experience, from personal training to group training to supplements and chiropractic care-Next Level has it all. Owner/operator Abu Pigott D.C. is experienced, knowledgeable and up to date on all the latest health and wellness matters; he is personable, and just an all around super cool trainer.
All of the clients at NEXT LEVEL are like a family, some like me have been with Dr Pigott for over 10 years-a great testament to his method of fitness education. This is a great bunch of people, encouraging and welcoming-a really inspiring place to achieve your health and wellness goals.
Training sessions and classes are easy to schedule with many options on offer. First time clients are taken through a comprehensive intake fitness assessment and programs are tailored to the individual and are designed to ensure incremental change.
This is a great neighborhood gym with a community feel, and is an antidote to all of those brand name meat markets out there!
I recommend NEXT LEVEL Fitness-you'll love it!
Next Level Fitness is the antidote to the sterile, big box gym experience.
Dr. Pigott, the super-friendly and knowledgeable owner is a chiropractor and a strength trainer so all of the workouts are designed with correct body mechanics in mind.
Workouts are fun and always different. Services offered include one-on-one personal training, group circuit classes, nutritional education and sports specific training in addition to chiropractic and body-work.
This is THE best workout experience you can find and a must if those big chain gyms intimidate or bore you. Next Level Fitness really cares about each individual client and the programs that Dr. Abu designs are progressive and tailored to each client. Dr. Pigott is energetic and inspirational, times are flexible and prices competitive. A win-win for your body, mind and wallet!!!
I signed on with Next Level almost 3 years ago and have been extremely happy about it ever since. Abu is knowledgable and enthusiastic. Every workout has a great balance between strength, cardio and flexibility. And the variety of workouts from one class to the next keeps the whole experience fresh. For me, Next Level is much much better than working out on my own. Because the workout is planned by somebody who really understands what he is doing, rather than by me, I am getting far better results from the workouts in less time. Also, I have gone through my longest stretch of routine exercise without "taking time off". Two things factor into that. First, I look forward to the workouts because they change all the time and the groups who exercise together are fun to be around. Second, I can do the Next Level workouts without getting injured because Abu watches every exercise to monitor proper form. This is a really great place.
Just wanted to say that I was thoroughly satisfied with Next Level Fitness and its trainers Abu and Aurora. To start with the gym is clean, and has good equipment, and both Abu and Aurora are highly motivational, friendly, and fun -- really personable people. Every session you get a new workout that is created by people who really know what they are doing. In addition to that Abu has a blog where he passes along nutritional information and other fitness related information. He is also a licensed chiropractor who can assist people with injuries. The guy knows his bio mechanics really well. The thing I probably liked the most about this place is that they push you but it's not a boot camp. They're a lot more intelligent than that. This place is for those who are serious about getting into great shape and taking care of themselves. Really great find!
The best thing I have done for myself is working out with Abu. I am not and will never be a super athlete but he has helped me get in shape and do more than I ever dreamed I could. He is completely supportive. I recently started the Keep Fit Together classes and love them. There is lots of variety and challenge, but you work at your own pace. And the classes are very affordable. As others have said, Abu is very caring, smart, and funny. This isn't a gym full of hot bodies -- just regular folks who are lots healthier since joining Next Level. If you've been thinking about joining a gym, you can't go wrong with Abu.
Next Level is an excellent gym because owner and personal trainer Abu Pigott genuinely cares about the health and well-being of his clients. He learns your strengths and weaknesses and knows when and how to push you beyond your own expectations. But he does so in such a supportive manner. Plus, he's funny, which counts a lot when it's early in the morning and you'd rather be in bed. Despite how difficult it is to maintain a steady exercise routine, I NEVER miss my workouts with Abu. His encouragement makes me feel good about myself. More important, his training has given me a killer body.
Abu is a serious trainer but is able to adapt his program to all levels. This is a good place to start, upgrade, or continue your workout program. The hours are convenient and the neighborhood is great. The classes are small and the other folks very amiable even if we do complain when he pushs us to the next level!