One of the many ways we get people to exercise is by getting them to come by the gym to be social and I don't mean Twitter or Instagram. Many people enjoy the social aspect of the gym. Meeting with friends or loved ones can help motivate you to not only work harder, but also to just show up in the morning, especially when it's early and you might not want to roll out of your comfy bed! Your spouse can be a great fitness buddy…but if they aren't interested, how can you convince them that a good workout is beneficial for both your relationship and your health? Well, here a few good reasons that NEXT LEVEL encourages you to get your loved ones involved!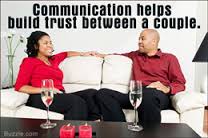 -Mood: It's no secret that exercise boosts endorphins, putting you in a better mood for your whole day. Instead of starting the day grumpy about alarms going off and who's making the coffee, wouldn't it be nicer to share the natural high that exercise gives you? Not to say that you can't have a cup of coffee, too, but why deny yourselves the chance to optimize your mood for the entire day, the natural way?!
-Motivation: When you know you have an exercise partner, you are more likely to get out of bed because you feel accountable to someone else. A workout buddy is a great motivator, and may help you keep a more stable regimen than you would otherwise.
-Sharing a hobby: Sharing a hobby brings you closer together. Everyone is so busy these days, with their jobs, babies, social activities, and the like, sometimes it's hard to find common ground! When you know that you have this one activity you can share together, you have something fun to talk about, you can even bring a little friendly competition to the table if you'd like! You can make fitness a fun, bonding experience!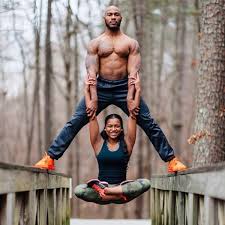 -Confidence: When you exercise, you look and feel better about yourself. Confidence in a relationship is important, no matter how long you've been together! Being proud of your accomplishments as a team only strengthens that confidence, that pride in yourselves. You can't go wrong!
It doesn't matter if you are an advanced fitness fanatic, or brand new to the exercise scene…
NEXT LEVEL welcomes everyone
. Bring your spouse and loved ones in, we are excited to get to know them and help them through their fitness journeys!
Together, we can change our lives, bodies, and attitudes for the better!
Wishing you a great, fitness-filled week!