Maximize Your Physical Potential With Our Chiropractic Program In Oakland
Spinal health is just as important as keeping your teeth healthy. Regular Chiropractic adjustments keep the spine mobile and flexible, while reducing the risk for musculoskeletal degeneration and dysfunction.
Do you suffer from chronic or consistent back, neck, or hip pain? Do you frequently get headaches or deal with a general "haziness" while going about your daily functions? If so, Next Level Personal Fitness Systems can help diagnose and assess any potential spinal deficiencies or misalignment issues so that you can utilize your body at full potential the way it was intended to be.
Dr. Pigott offers Oakland residents the chance to become uninhibited by physical setbacks related to these types of issues. Chiropractic care not only primes your body for exercise, but it's also essential for supporting and maximizing an active lifestyle.
How Can Chiropractic Adjustments Benefit Your Day-To-Day Life?
A huge benefit to this practical form of physical treatment is that Dr. Pigott can help you to restore and reach your optimal health without the need for tedious surgeries or artificial medicines. This also means no nagging side-effects related to medications or invasive procedures.
Not only can this style of practice treat aches and pains, Next Level Personal Fitness Systems can help you reap plenty of other benefits.
Just to name a few:
Increased flexibility and mobility
Stress relief and overall improvement in range of motion
Improved efficiency of joint movements
Better posture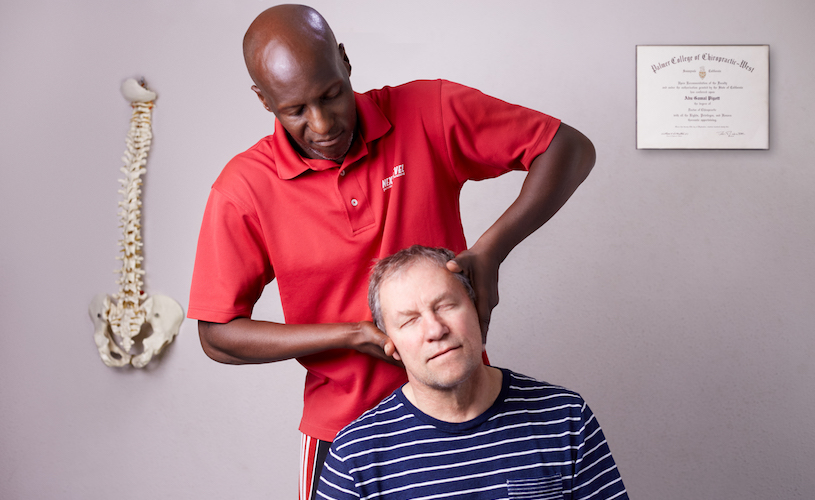 Come See Us In Oakland For Chiropractic Services And Experience All-Natural Relief
At your initial visit to Next Level Personal Fitness Systems, a thorough exam is performed by Dr. Pigott to help determine your spinal health and function. If there are any deficiencies, a structured fitness program is begun to address the issue(s) and when appropriate, chiropractic adjustments or soft tissue work is administered to ensure correction of spinal alignment and maximum relief from discomfort.
Just fill out the short form on your screen today to learn more! A member of our team right here in Oakland will reach out to assist with any questions.