Struggling to Lose Weight? Here's Why Strength Training Is Just as Important as Cardio (
both together is Best

! )
People spend too much time on the treadmill. To loose inches, strength training is one of the best ways to boost your weight loss efforts. Here's a how and why that works.

Have you been exercising to lose a few pounds, but on the scale you don't see the needle budge? Then I would recommend increasing weight based activities into your fitness routine. Whether it's free weights, body weight or Olympic style / Powerlifting exercises adding resistance training can not only can help you slim down, but it also gain you a ton of other health benefits.
The best part: You can do this where ever: At home, at your local gym or at the local HS track. You don't have to spend all your time in the weight room. Here's why weight training is beneficial in helping the scale move in the other direction. Plus, a few activities to help you get started.
Burn More Calories
As they say when learning new things : K.I.S.S ( Keep It Super Simple ) Yes. there are varieties of that acronym KISS but, we will be nice.
I've shared this before so here it is again: The Next Level Fitness Formula:
Frequency + Consistency + Effort x ( Intensity ) = Positive Body Change
Increasing muscle size increases the bodies ability to burn stored energy. It doesn't end after you leave the gym either. Your body is still torching calories for the next 1-2 days as it regenerates by storing food and also repairing tissue that was stressed during your workout. This a concept known as "the after burn effect". The technical term is "excess post-exercise oxygen consumption" or (EPOC). The more oxygen you use both during and after a workout, the greater the EPOC. Therefore, Strength training in combination with aerobic exercise can increase your ability to burn stored energy.
All of this is very good news if you're trying to lose weight.
Think about it. Burning more calories throughout your day (Using the Next Level fitness Formula ), combined with a sensible diet, is going to change your overall weight. Utilizing strength training, you will be revving up your metabolism. which will only boost your calorie expenditure. And since you're likely ( if you haven't.Start Now !!! ) already watching what you eat, you're fitness routine combined with your diet can help you shed those stored calories.
Health Benefits of Strength Training
The benefits go well beyond your scale. Other benefits of a strength training / Aerobic exercise program:
Improves your posture
Helps your endurance
Builds strength
Reduces your chance of injuries
Boost heart health
Improve cholesterol
Increase bone density
Increase breathing efficiency
The benefits also slows the inevitable strength decline as we get older. Living a fitness based lifestyle keeps our muscles from turning flabby—and being replaced with fat. As we get older we want to have strong, dense muscles so we can maintain our INDEPENDENCE!
Oh, and one thing weight training doesn't do: it won't make you bulk up.
If your training to be a bodybuilder. You will have to consume a lot of calories to be able to bulk up and have an Arnold Schwarzenegger type body.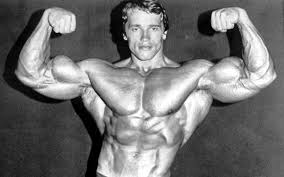 But, if you want to be lean. You have to:
Follow the Next Level Fitness Formula
Moderate to High weight resistance
Watch what you are putting in your mouth
NOT THIS: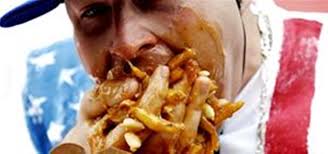 BUT THIS:
The end result will be a leaner, stronger and more toned physique—who doesn't want that?
Getting Started
People exercising, get into trouble when they start out too fast when they begin their exercise program. Training without a plan is planning to fail. That is why having a fitness professional on your team can make the difference between success and failure.
At Next Level Fitness. Dr. Pigott puts you through a through fitness evaluation that reviews:
Body weight
% of body fat
Flexibility
Strength
Aerobic capacity
After it's completion, the client and I will have a better understanding of where their current fitness level. Then what plan is to be created to improve on the results. Training at least 3 x a week, coupled with sensible food choices, can and will make a world of difference in your ability to lose weight.
Finally, remember to change things up.
Mix up your activities. Try and perform Walking, Swimming, Running, Biking, Yoga, Strength training and rowing as many times during the week as possible. It'll be beneficial in helping minimize boredom and you will be able to challenge your body using different exercise options.
Summary,
Maintaining fitness during the holidays is not as difficult as you may think!. Getting a fitness professional on your side and you discipling yourself to do a little more on your own. Can make your fitness journey as very successful one.
Have a safe and enjoyable Thanksgiving!!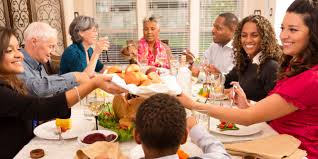 A. Pigott DC