Well its the third month of the year and a number of the fitness facilities that I go to where I have off-site clients I'm already seeing it. The dreaded 3 month FITNESS BLUES!!!! What is the 3 month fitness blues? Check out the list below and recognize if you have or had any of the symptoms. It's a curable dis-ease that with due diligence you can recover quite quickly. Review the symptoms and study the solutions and you too can prevent and stave this scourge that plagues people doing ALL the RIGHT THINGS as they navigate their fitness journey.
1. Getting Tired
Solution: Get adequate sleep. Plan on going to bed to get @ least 7-8 hours of sleep per night. Set your alarm clock for two different times. A early time for a 3-5 min extra sleep cushion and then a second time for REALLY getting up for work! Before bed, turn off the electronics and get a book in your face. Think pleasant thoughts and try to slow your mind down before you hit the sack. It'll make that transition to LA LA Land much easier!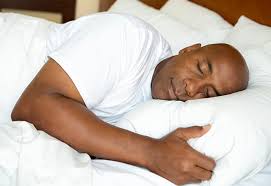 2. Don't Feel Like it
Solution:Too bad. If you want results you have to dedicate yourself to being CONSISTENT. We all don't like doings certain things i.e cleaning the dishes, doing laundry, going to work, taking out the trash, and making dinner for people who don't like what you made! That is the mind playing tricks on YOU. You do " FEEL LIKE IT " but like all things you need to be held accountable. That's where your Oakland Personal Trainer comes in handy. Making an appointment helps take the angst out of the decision making process because I'm waiting for you!
3. Harder to make wise food choices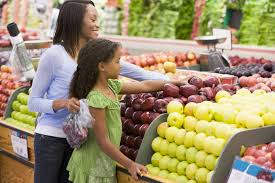 Solution: Plan ahead to eat. I know it sounds like a cliche. But thinking about what you want to eat throughout the day and where you may have to eat if you eat out can help you minimize rash "I'M STARVING "decisions when it comes down to eating food. Either prepare a meal at home for the next day to take with you or figure out where you want to eat out. Think about the menu and what your healthy food choices can and should be. This pre planning can be the difference between success and failure.
4. Not seeing results
Solution: Fitness is a journey not a destination. It maybe a few weeks before you lose weight. Strength changes take place quite quickly. Burning stored energy ( FAT ) is a process of being CONSISTENT and gradual INTENSITY to make your body get in shape. If you are CONSISTENT, eating correctly and challenging (INTENSITY ) yourself you should be getting and seeing results....soon.
5. Do I have what it takes
Solution:
We all have what it takes to change our lives. The key is believing and surrounding ourselves with strong and empowering people to help us stay the fitness course. If it took you 8 years to gain 60 lb. It'll take time for this weight to come off. Not 8 years worth but a few weeks to months to make a long lasting positive change to your body.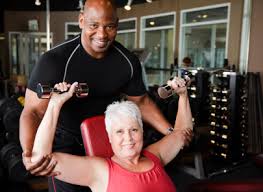 I'm sure we could add a few more items to this list but these are some of the more common comments that I have experienced over the years. Now you are familiar with the symptoms of the the FITNESS BLUES. Hopefully, now that you have been alerted you can take the necessary precautions to minimize it's effects.
This was a public service announcement from your Oakland based Personal Trainer @ Next Level Fitness - Personal Training
Please share this blog with your friends and loved ones!
Thanks!
Dr. Pigott